ALBERT THE ALLEY CAT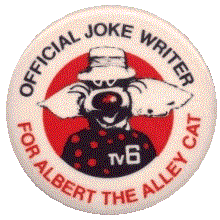 The late Jack DuBlon (October 28, 1929 - July 25, 1988) was the puppeteer behind the Brooklyn-accented Albert the Alley Cat, Albert's twin brother, Filbert, Alice the Alligator, the cigar-chomping Rocky and all the other non-human denizens of Cartoon Alley, which appeared on WITI-TV6 in Milwaukee, Wisconsin. DuBlon, who was born in Chicago, created Albert and Cartoon Alley in 1956 for a television station in Midland, Texas. He moved to Milwaukee as a WITI staff announcer in 1960 and a year later, on April 1, 1961, the Milwaukee version of Cartoon Alley began airing. It initially ran Saturday mornings at 10:30AM, and Monday through Friday afternoons from 5:00PM - 5:55PM. Joined by TV6's "weather-girl", Barbara Becker, Albert the Alley Cat introduced cartoon features such as Courageous Cat and Minute Mouse, the Max Fleischer/Famous Studios Popeye's, Casper and the Harveytoons, Tales of the Wizard of OZ, The New Adventures of Pinocchio, Touché Turtle, Wally Gator, Lippy and Hardy, The King and Odie, The Hunter, Tooter Turtle, The Mighty Hercules and later (after Milwaukee's WISN-TV failed to renew them) the AAP package of Warner Brothers cartoons. The weekday version of the show shifted from afternoon to mornings on January 8, 1962.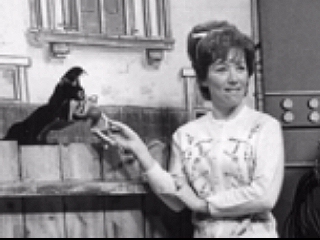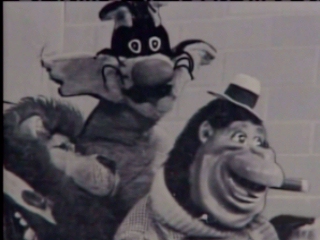 Albert the Alleycat and Barbara Becker on Cartoon Alley Albert and the Jack DuBlon Puppets

Barbara Becker stopped doing the weather reports on TV6 in 1965. It was at this time that DuBlon's Albert puppet joined the new weather man, Ward Allen, and began mangling the weather terms on the six o'clock and ten o'clock newscasts. Humidity became humiderty, etc. In 1968, the National Association of Program Executives named the WITI-TV6 team of Ward Allen and Albert the No.1 weather show in the country.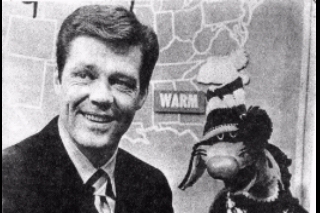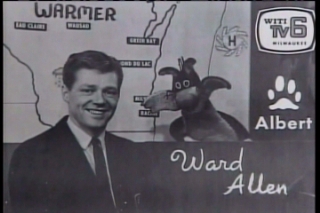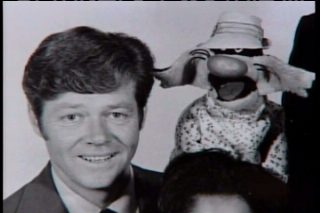 The Weather with Ward Allen and Albert
On August 30, 1968, Cartoon Alley was renamed The Funny Farm, with DuBlon appearing on-camera as farmer Homer Gherkin, along with Barbara Becker and some new cartoons including Roger Ramjet, Rocket Robin Hood and Max the 2000 Year Old Mouse. Barbara Becker and her husband, Jim Major, moved to Detroit, Michigan in 1973, and Becker would commute back to Milwaukee once a month to tape the shows. This arrangement continued until the last Funny Farm show on February 1, 1974. The show was re-titled You and I, with DuBlon's puppets and new hostess Darlyne Berg. DuBlon also appeared on camera as Mr. Letterbags. This version ran through December 30, 1977.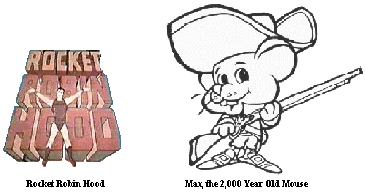 Watch "Daniel Boone", an episode of Max, the 2000 Year-Old Mouse that I posted on YouTube
Ward Allen left WITI to open a green house, and currently runs an online business with his wife, Garters.Com. He was replaced on the TV6 weather by Tom Skilling (now at WGN-TV in Chicago). Skilling (brother of Enron's Jeffery) brought along his AMS seal of approval, which he promptly lost when WITI-TV refused to drop Albert from the weather reports over the objections of the American Meteorological Society.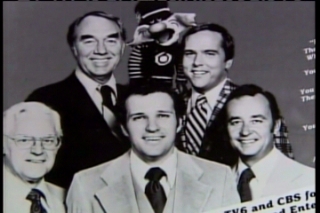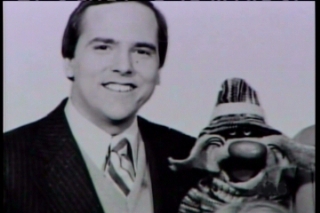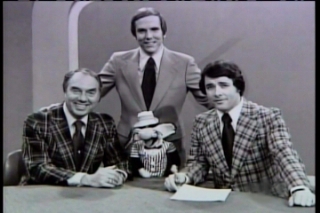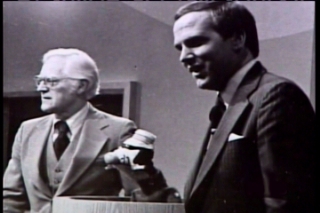 The Weather with Tom Skilling and Albert
Albert continued to be one half of the WITI weather team until 1981. Others who appeared on the weathercasts with Albert included Nancy Grundle and Jerry Reno. He was dropped from the weathercasts after the results of a viewer survey revealed that people had difficulty accepting a weather forecast delivered by a puppet.
Hear Albert and Jerry Reno doing the weather on TV6,
courtesy of David Mierzwinski

The Weather with Albert and Jerry Reno
1980, WITI-TV6 Milwaukee, Wisconsin
Or Down-load
You can also check out David Mierzwinski's web page,
Retro Milwaukee
for lots of Milwaukee nostalgia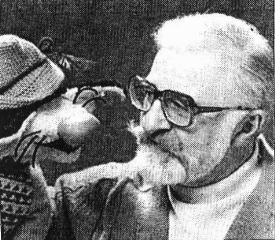 Albert and DuBlon
Jack DuBlon, as the character Dr. Cadaverino, also hosted Nightmare Theater from October 10, 1964 through October 29,1977. It appeared late Saturday nights on Milwaukee's WITI-TV6. He was joined by his headless sidekick, Igor, and presented classic horror films, such as the Boris Karloff Frankenstein, along with a lot of cheap, badly dubbed foreign horror flicks. DuBlon left WITI-TV and Milwaukee in 1985 and moved to San Angelo, Texas. DuBlon, an expert antique buyer, dealer and auctioneer in his off time, died at age 58 in San Angelo of pancreatic cancer in 1988 and, per his wishes, was buried in Cedarburg, Wisconsin. For more information about Nightmare Theater, visit Dick Nitelinger's webpage devoted to Milwaukee's TV Horror Hosts.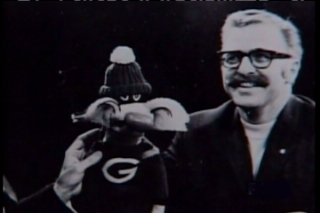 Albert and DuBlon
Some of the information on this page came from a follow-up post by Dick Nitelinger on the Toon Tracker Message Forum. Dick's page devoted to Milwaukee's TV Horror Hosts also includes more information, plus many more photos, about Albert the Alley Cat and WITI-TV's Early Morning Kids' Shows. There's also a biographical page devoted to Jack DuBlon.

Hear two rare Christmas songs, sung by Albert the Alley Cat
and the Jack DuBlon puppets!


Santa's Helper
Albert the Alley Cat
(Jack DuBlon puppets)

Or Down-load


Send Me a Bit of Home for Christmas
Albert the Alley Cat
(Jack DuBlon puppets)

Or Down-load

This Web Site Created And Maintained By
Ron Kurer

Go to Pop's Theater page
Updated October 19, 2007