ABBOTT AND COSTELLO CARTOONS


Produced in 1967 for RKO-Jomar, this Hanna-Barbera cartoon followed the same route taken by the Laurel and Hardy cartoons from the previous year. The animated version of the Bud Abbott and Lou Costello comedy team was unique in the fact that Bud Abbott (1895-1974) himself provided the voice for his animated counterpart. In fact, the cartoon residuals were Abbott's main source of income during his illness riddled later years. The voice of his partner, Lou Costello (1906-1959), was provided by Stan Irwin. These cartoons failed to capture the magic of the duo's live-action films, and the 156 episodes were only seen in a limited number of markets.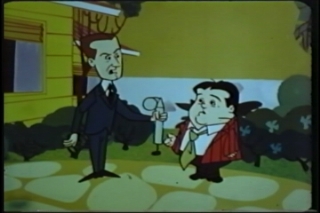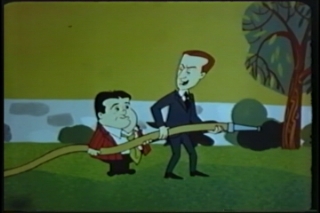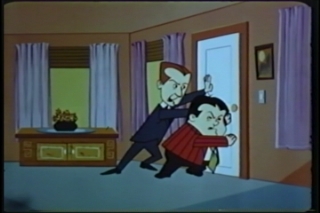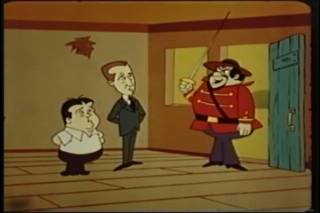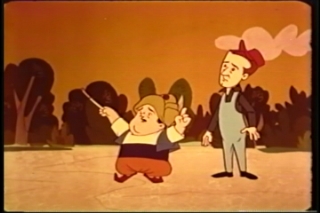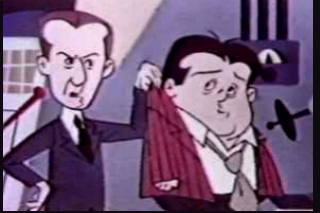 See a full-length Hanna-Barbera
Abbott & Costello cartoon, in RealVideo





Abbott & Costello "The Purple Baron"
Hanna-Barbera (syndicated) 1966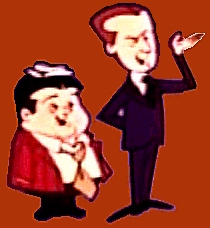 ---
---
View The Toon Tracker Guestbook Archive

---
This WEB site created and maintained by Ron Kurer. Send comments to:
webmaster@toontracker.com
THIS SITE ORIGINATED MARCH 9, 1997
Updated July 15, 2006
TOON TRACKER © 1996 - 2006


Abbott and Costello © RKO-Jomar. All other characters © Hanna-Barbera Productions. The Toon Tracker sites are not endorsed by any of the respective copyright owners. The creators and maintainers of this web site take no responsibility for the information provided herein. All products and brand names mentioned are trademarks or registered trademarks of their respective owners. All characters and all related slogans and indicia are trademarks of the respective copyright owners. The use of such material falls under Fair use provisions.