TOON TRACKER
PICTURE ARCHIVE
Presents
CLASSIC ANIMATED TV OPENINGS
---
In addition to the original I Love Lucy show, there were many other live-action series in the early days of TV which had animated openings.
On this page you'll find examples, in RealVideo, of several of these animated openings:
---
The Danny Thomas Show
This series, originally titled Make Room For Daddy, began it's long TV run on ABC-TV in 1953. In 1956 Jean Hagen, who had played Danny's wife Margaret, left the series. At this same time the series was re-titled The Danny Thomas Show.
In 1957 the show moved to the CBS-TV network, and Marjorie Lord joined the cast as Danny's new wife, Kathy. In the early 1960's the Post cereal company sponsored the show, and animated openings featuring Danny and the cast appeared. The show left the air in 1964, with the newer episodes entering syndication using the old Make Room For Daddy title, minus the animated openings.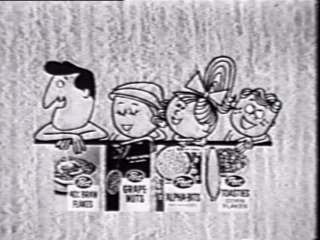 See the original animated Danny Thomas Show opening, in RealVideo!



The Danny Thomas Show
---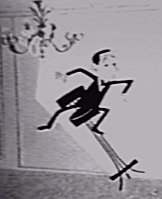 The Joey Bishop Show
Another show that featured animated openings was The Joey Bishop Show. The pilot for this series appeared as episode of The Danny Thomas Show in 1961 on CBS-TV. It was picked up as a series the following fall by NBC-TV and changed networks to CBS-TV in 1964. The series also changed formats, in 1962, and the animated openings were from the second format, which featured Joey Bishop as Joey Barnes and Abby Dalton as his wife, Ellie.
Bishop later hosted a late-night talk show on ABC-TV, with Regis Philbin as his announcer and sidekick.
See the original animated Joey Bishop Show opening, in RealVideo!



The Joey Bishop Show
---
Bewitched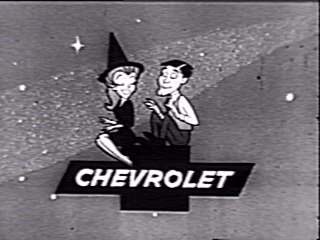 Bewitched was one of the shows which retained it's animated opening when it entered syndication, minus the portion which featured it's original sponsor, Chevrolet. A Screen Gems Production, airing on ABC-TV beginning in 1964, the opening animation was done by Hanna-Barbera Productions.
See the original animated Bewitched opening, in RealVideo!



Bewitched
Hanna-Barbera also used the characters in animated form as guest stars on their prime-time The Flintstones series, also on ABC-TV.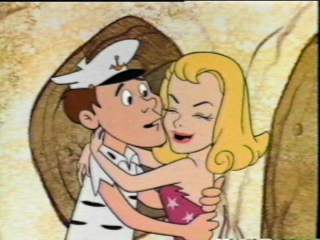 ---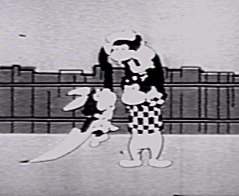 The Hathaways
This long forgotten series, starring Jack Weston, Peggy Cass, and the Marquis Chimps, appeared for one season on ABC-TV beginning in 1961. The show was about a real estate agent, Walter Hathaway, and his wife, Eleanor, who adopt a family of performing chimps. The animated opening featured the Chimps and the principal stars.
This series, like Bewitched, was produced by Screen Gems. It was so low rated that ABC could not find sponsors and wound up sponsoring it themselves. The animation probably came from Hanna-Barbera, whose early product for TV was financed and distributed by Screen Gems.
See the original animated Hathaways opening, in RealVideo!



Hathaways

The TOON TRACKER sites are
created and maintained by Ron Kurer
Send comments to:
webmaster@toontracker.com
---
Updated July 2, 2006
TOON TRACKER © 1996 - 2006

This site originated October 2, 1997
---