---
NAVARRE'S BCI RELEASES
THE SECOND SET OF THE POPULAR, ANIMATED TV SERIES
"HAPPY TREE FRIENDS"
Volume Two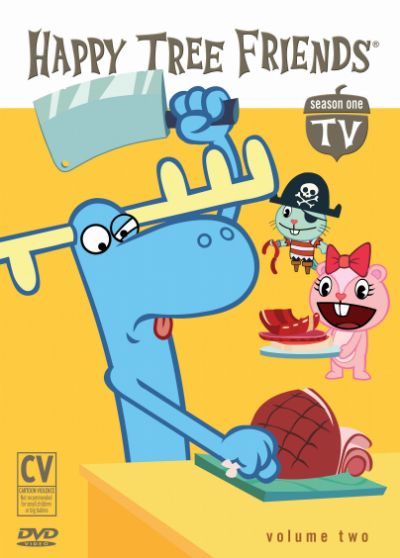 Nine More Brand-New Blood-Soaked Episode
From The G4 Television Series
Los Angeles , CA – BCI, a Navarre Corporation Company, and Mondo Media have released "Happy Tree Friends: Volume Two," the second in a DVD collection of brand-new half-hour television episodes from the G4 series. The new limb-severing episodes appeared on DVD April 3rd, 2007at a suggested retail price of $14.98.
Cute, cuddly and horribly wrong, the hilariously ill-fated Happy Tree Friends began as a wildly popular Internet phenomenon. The animated series features an ensemble cast of sweet-face animal characters including Cuddles, Giggles, Lumpy, Toothy and others. No matter how innocently their day begins, the Happy Tree Friends endure outrageous and dismembering eye-popping calamities.
The new DVDs reflect the enormous success Happy Tree Friends has enjoyed since its emergence in 2000. There have been over 300 million viewings through the website, airtime on television and mobile devices throughout Latin America , Asia and Europe and a weekly show airing on the G4 network in North America . Happy Tree Friends has been in the Top 10 free podcast downloads on iTunes since its debut Christmas week 2005 and boasts an established worldwide merchandise program.
The DVD consists of the half-hour episodes that air on G4 Network and will feature the following bonus material:
Storyboards

Commentary

A look behind the scenes

And a few surprises!
---
Return to Toons on DVD page